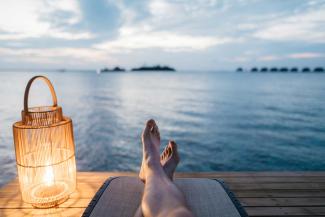 It's never too early or too late to start planning for retirement. However, in the U.S., when it comes to retirement savings, later seems to be the standard. According to RothIRA.com, only 56% of today's workers in the U.S. are currently saving money for their retirement, and 38% of those currently saving have less than $10,000 saved. With one-third of Americans admitting that they have no retirement savings at all, it's clear that many U.S. workers will reach retirement age with little to no resources to count on.
Reasons for this vary, from the disappearance of the company pension to the record number of families struggling from paycheck to paycheck, with retirement savings a distant priority. Millennials are also choosing not to save for retirement, choosing instead to pay off student debt, save for a home, or start a business.
While retirement planning is more than simply putting money aside, it's pointless to plan for retirement without available financial reserves. The good news is that whatever decade of life you're in, there are relatively painless ways you can begin to build a decent retirement nest egg.
If you're in your twenties, experts suggest enrolling in your company's 401K or retirement plan, making sure that you save enough to be eligible for the company match. For those with federal student loans, consider signing up for the income-based repayment plan that caps payments at 10% of your current income, leaving enough left over to invest.
If you're in your thirties, your salary has likely increased in the last decade, so now is the time to begin to ramp up your 401(k) savings. Experts also suggest that you become better acquainted with your investment portfolio. You may want to contribute to a Roth IRA, which offers tax-free distribution in retirement. Children often come into the mix in this decade, so saving for college is a must.
If you're in your forties, you may want to become a touch more conservative with your investments, putting a bit more in bonds. This is also the best time to talk with a financial advisor, to examine your retirement goals, where you currently are, and what adjustments you may need to make to get you where you want to be.
But what happens if you reach your late forties or early fifties and haven't started saving for retirement at all? Actually, there's a lot of things you can do, according to Forbes.com starting with a simple cut in spending. Forbes also suggest that those in their 50's look outside the box at ways to save for retirement; everything from a later retirement age to starting a side business. And if you haven't already, open an IRA, which allows those 50 or older to contribute $6,500; an extra $1.000 a year from the standard contribution allowed.
While many baby boomers are facing retirement very differently from the generation before, having a secure income stream will allow them to have the things they desire, whether that's starting a new business venture, or cruising around the world.
Resources
1. RothIRA.com What Are the Retirement Statistics? By Rebecca Lake. Retrieved from the RothIRA.com website on 3-30-2018 https://www.rothira.com/retirement-statistics
2. Time.com/money 1 in 3 Americans Has Saved $0 for Retirement by Elyssa Kirkham. Retrieved from Time.com March 30, 2018 http://time.com/money/4258451/retirement-savings-survey/
*This content is developed from sources believed to be providing accurate information. The information provided is not written or intended as tax or legal advice and may not be relied on for purposes of avoiding any Federal tax penalties. Individuals are encouraged to seek advice from their own tax or legal counsel. Individuals involved in the estate planning process should work with an estate planning team, including their own personal legal or tax counsel. Neither the information presented nor any opinion expressed constitutes a representation by us of a specific investment or the purchase or sale of any securities. Asset allocation and diversification do not ensure a profit or protect against loss in declining markets. This material was developed and produced by Advisor Websites to provide information on a topic that may be of interest. Copyright 2022 Advisor Websites.