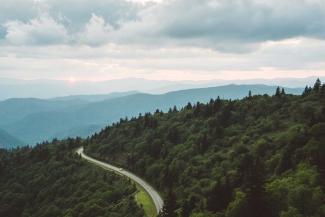 If you've always dreamed of living abroad, now may be the best time. Today, there are around 400,000 American retirees residing outside the United States, with that number expected to grow over the next few years. Cost of living is often cited as one of the main reasons for the move. For example, in places like Mexico and Costa Rica, it's possible to live off of a Social Security check, while enjoying a relaxing lifestyle in the process. Other retirees cite rising health care costs as a contributing factor in their decision to move out of the U.S.
If you're drawn to the idea of living out your retirement years as an expat, experts suggest you spend some time in the area that you're interested in to see if it's a good fit. Renting for about six months will expose you to both the good and the bad that the country has to offer, and you can make the commitment to stay long term or move on to another location if the first one doesn't feel right.
Once you do make the commitment, be sure to brush up on current international banking regulations. It's a good idea to hold on to your current state side bank, though it's important to note that some banks frown on maintaining an account for those without a current U.S. address. Keep in mind that if you choose to open a bank account in your new country of residence, you'll likely have to file an annual report with the U.S. Treasury Department, depending on the balances maintained in the account throughout the year.
It's also important to brush up on the residency requirements of the country of your choice. Different countries have different requirements, such as a minimum income requirement, so make sure that you can qualify for the requirements of the country where you wish to retire.
Don't become attached to owning. While the American dream remains home ownership, chances are that you may not be able to purchase property in the country where you wish to live. There are no real benefits for owning in many countries, and you may find that you prefer to live where you're required to do no maintenance, and are free to travel at your leisure – exactly what retirement is for. You'll also want to obtain adequate health insurance in your new country, since most U.S. plans do not cover services in a foreign country.
Be aware of crime. Spend some time educating yourself regarding crime statistics, which are readily available. Learn where the high-crime areas are and learn to avoid them when possible. It's also important to remember that foreigners, particularly Americans, can be a target, so plan travel accordingly.
Keep in mind that your move may mean foregoing some of the conveniences that are so prevalent in the U.S. Things like cheap gasoline, convenience stores on every corner and central air conditioning can be a rare commodity in some areas, so be sure that you can live without those things prior to taking the final plunge.
While not for everyone, retiring outside the U.S. can be exciting and financially rewarding, should you take the leap.

Resources
http://time.com/money/collection-post/3746151/retire-abroad-what-to-know-before-you-go/
https://www.kiplinger.com/article/retirement/T037-C000-S002-how-to-retire-abroad.html
*This content is developed from sources believed to be providing accurate information. The information provided is not written or intended as tax or legal advice and may not be relied on for purposes of avoiding any Federal tax penalties. Individuals are encouraged to seek advice from their own tax or legal counsel. Individuals involved in the estate planning process should work with an estate planning team, including their own personal legal or tax counsel. Neither the information presented nor any opinion expressed constitutes a representation by us of a specific investment or the purchase or sale of any securities. Asset allocation and diversification do not ensure a profit or protect against loss in declining markets. This material was developed and produced by Advisor Websites to provide information on a topic that may be of interest. Copyright 2021 Advisor Websites.